Artists of the Okanagan at the Peachland Art Gallery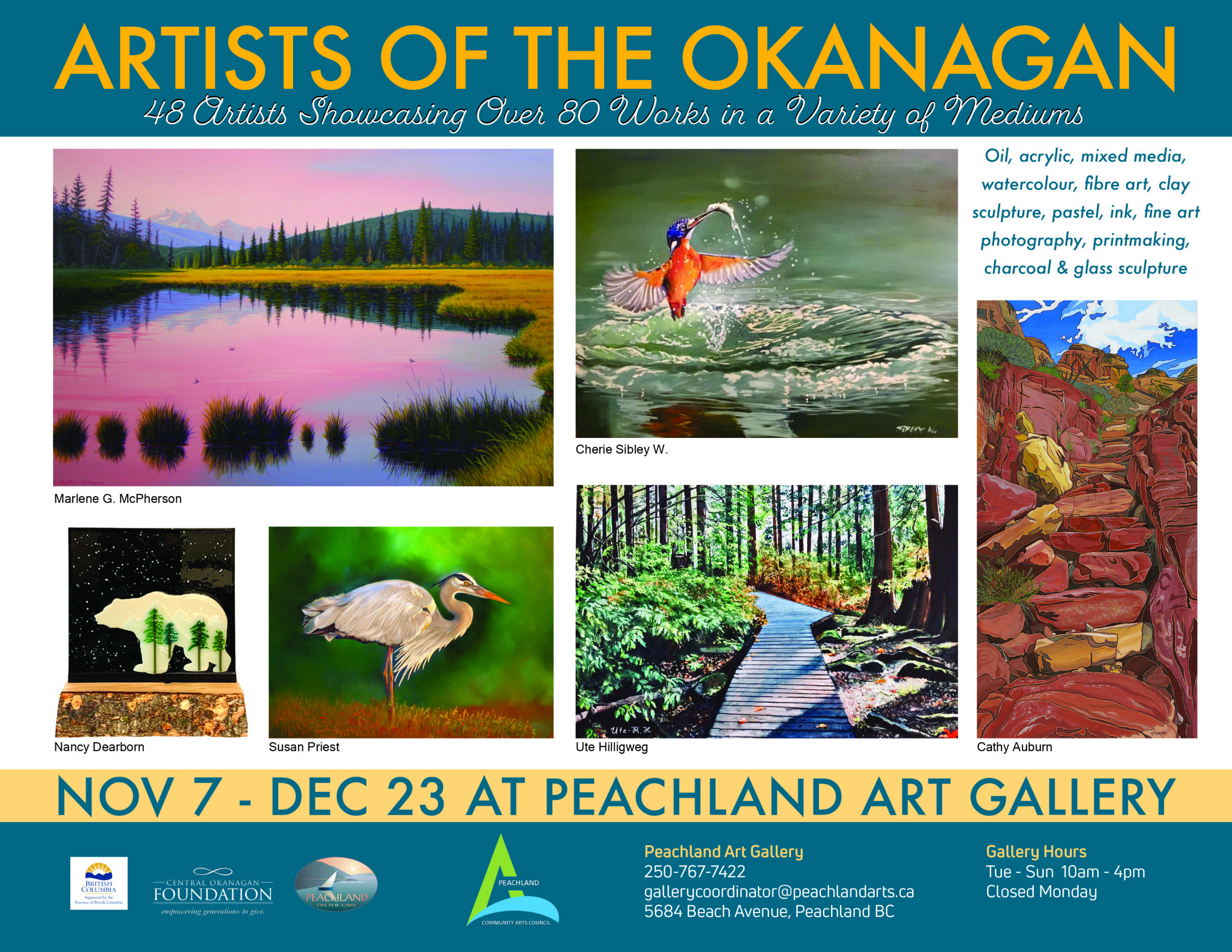 Oils, watercolours, glass sculptures, oh my! Peachland Art Gallery's November and December exhibit showcases a huge variety of artwork by local artists and artisans.
Featuring works from Marlene McPherson, Nancy Dearborn, Susan Priest, and many more, this exhibit will have something for every kind of art lover.