Peachland Visitor Center Artisan Gift Shop
Please scroll down to see our featured artisans...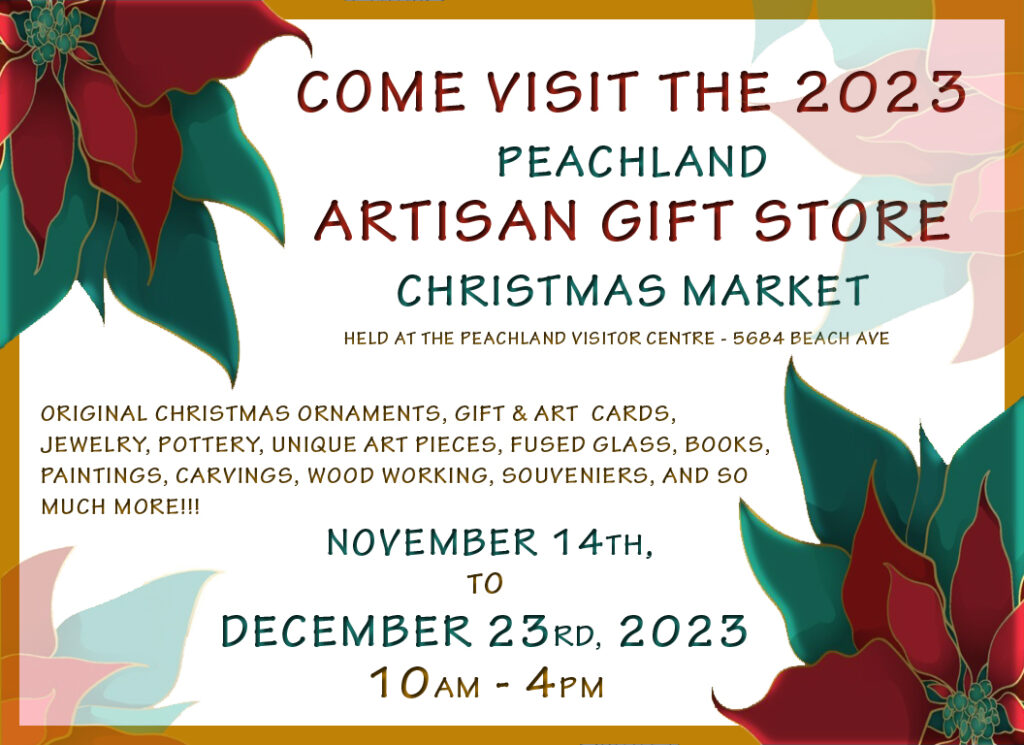 Lyle Archambault – Wood Work 
Lyle creates unique wooden paddles, and charcuterie boards.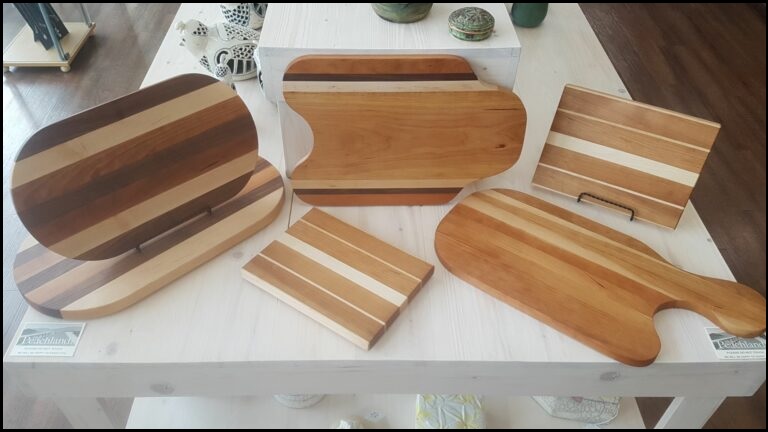 Kit Bell – Original Paintings
Throughout her life, Kit has always drawn and painted although her professional career took her into the world of computers, art always remained a strong interest. After moving to Kelowna BC in 1992, a busy career prevented her from pursuing art for nearly 15 years. Returning a few years ago to painting. Kit has picked up where she left off. Continuing to expand her knowledge and develop her technique and vision. She enjoys both painting on location and working in her studio.

Daniel Dearborn – Paintings
Daniel is a prolific painter who would call his style impressionistic. Daniel's styles may vary, yet each piece is a beautiful symphony of colour, texture and emotion. Calming and peaceful or vibrant and lively Daniel's passion and talent for each individual artwork is showcased.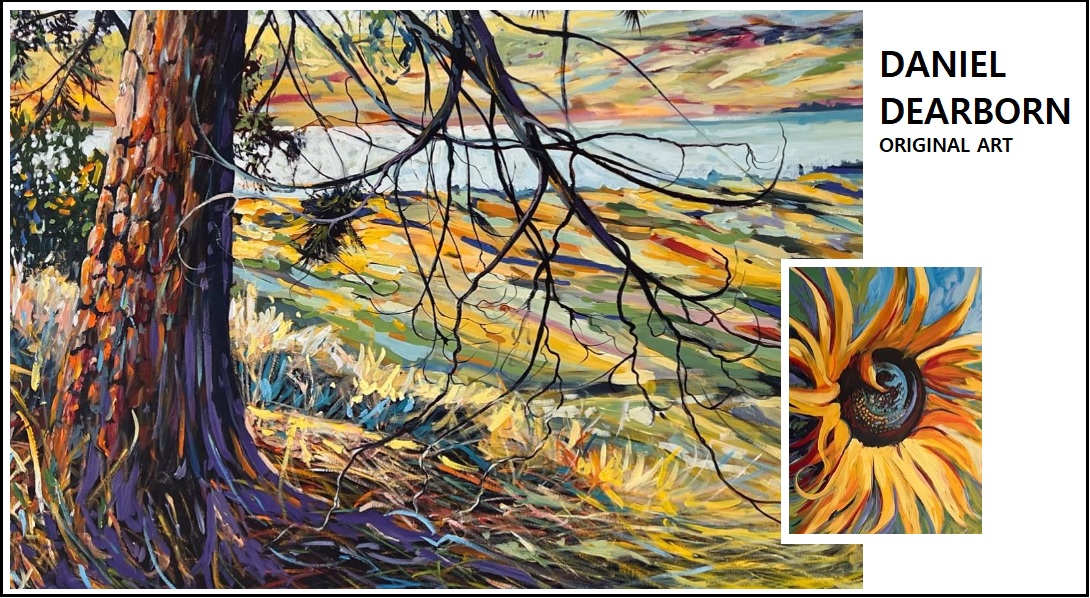 Nancy Dearborn – Fused Glass
Glass artist Nancy Dearborn has always sought to echo the beauty of the natural world in her art. Her love of colour and texture opened her to the world of glass and it was through this medium that she found freedom as an artist. In 2004 Nancy relocated to the Okanagan valley where she is inspired by the breathtaking views that surround her. She works from her studio nestled in the solitude of towering trees in the hills overlooking Okanagan Lake.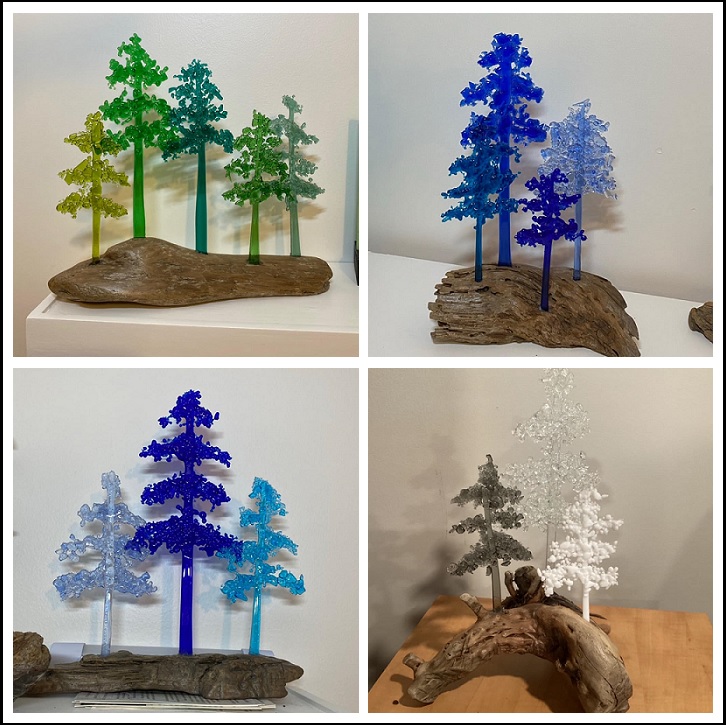 Peter Flanagan – Pottery
My dream came true- to make pots for a living. Not just any old pots, but the pots I want to make. Collectors, galleries, and ships have supported and encouraged my endeavors, for which I am eternally grateful. The studio where I work is situated in the heart of the Okanagan valley in Peachland. In addition to thrown work, I also design tableware for both pressed and slip cast production. Happily as one can see my pots are not built in a vacuum but the richness of a supportive environment of family, friends and peers.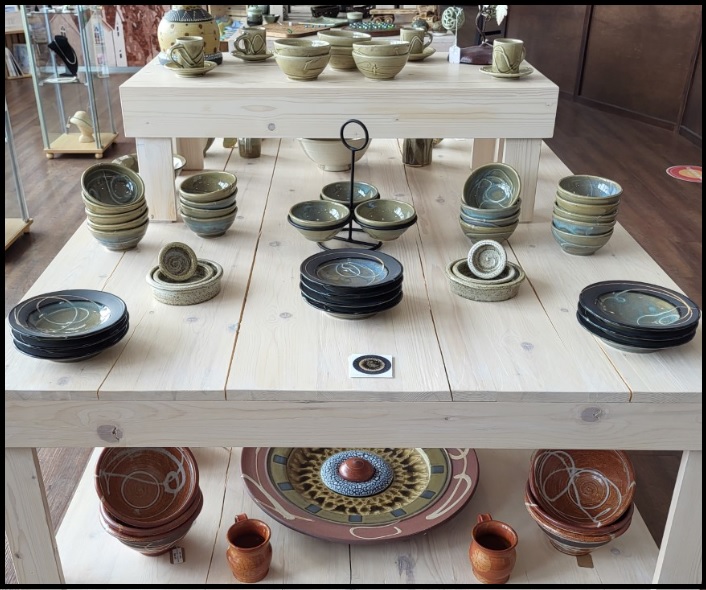 The Glass Girls
Laura is originally from Salt Spring Island in B.C. She and her musician/racecar enthusiast husband eventually found their way to Peachland and have not looked back since.  Peachland is where they were meant to be. Tracey is from Sicamous in B.C., moved to Peachland as a young woman, then married a lifelong native of Peachland and decided she was home. The saying "you never really know where you are going until you get there" certainly applies to this artistic collaboration. Five years after Laura asked Tracey what she was building, who would ever have imagined a whole new chapter would open in their lives and they would be on a path that felt so completely meant to be!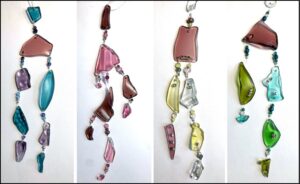 Marilyn Glick – Pottery
Marilyn Glick was born in Yellowknife, Northwest Territories. She studied Fine Arts at Grant McEwan Community College in Edmonton, Alberta. After moving to Victoria, Marilyn studied hand building and raku techniques with local artists. In recent years Marilyn's raku pots and vessels have appeared in galleries throughout BC.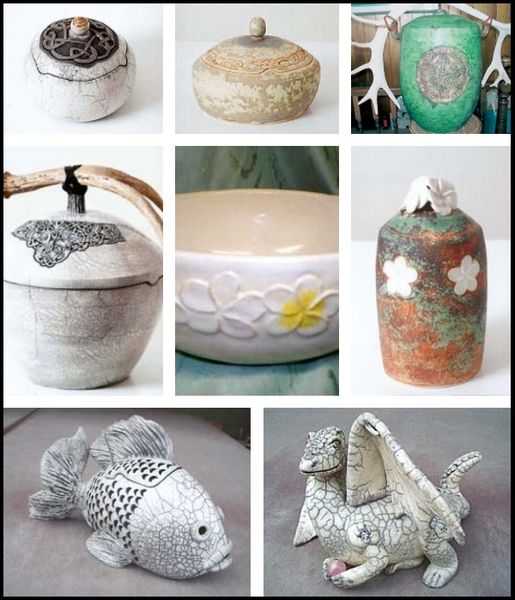 Judy Hamilton – Art Cards
Judy is a self-taught artist and works primarily in alcohol ink, creating alcohol ink abstract art in various sizes which have been sold as greeting cards and framed as paintings. She is deeply inspired by the colours, textures, flow and movement of nature in the Okanagan Valley. This has inspired Judy to work in alcohol ink due to the vibrant and vivid colours of the ink and the way it flows over paper with the certainty of magic.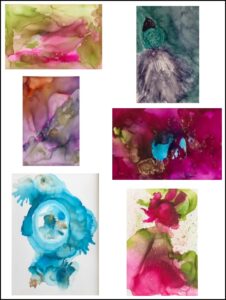 Elaine Hughes-Games – Pottery
This pottery is lead-free and oven, microwave, and dishwasher safe. Through her career as a potter Elaine explored various clay bodies and glazing techniques ranging from reduction fired high-temperature Stoneware to oxidation fired Earthenware; using glazes as varied as those made with Okanagan clay and fruitwood ashes to traditional maiolica and slipware; and decorative details from simple abstractions to representations of Okanagan scenes. Tools and handmade stamps are used on some pieces to create texture which may be combined with wax resist to emphasize images of fruit or leaves.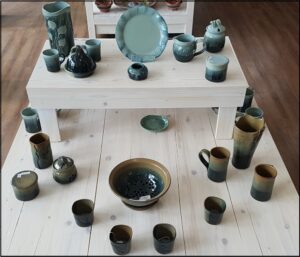 Jenny Lewis – Art Cards & Prints
When I was young I had a difficult time colouring between the lines and was told to stick to sports. This led me to  a professional career in teaching, facilitation, and coaching but I always felt a compelling urge to try abstract art.  I enrolled in private art lessons and courses at Emily Carr University of Art and Design, in Vancouver, B.C. to develop my skills as an artist.  I love exploring new ways of creating and you'll see various categories of styles.
Martha McKenzie – Photographic Art Cards & Post Cards
I am a self taught photographer and have been enjoying seeing through the lens for many years. Raised in Vancouver and recently moved to Peachland.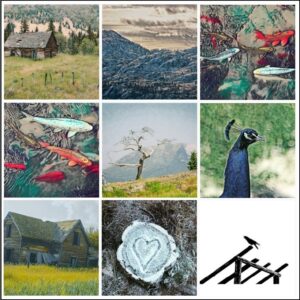 Linda Lovisa –  Art Cards
I love the outdoors. My paintings are a visual journal of my adventures. They reflect the places I have been and the beauty I have seen. I am drawn by the light, color, and movement in the subjects and scenes I choose. I have been creating for as long as I can remember, my hope is that my art will inspire others to want to create as well.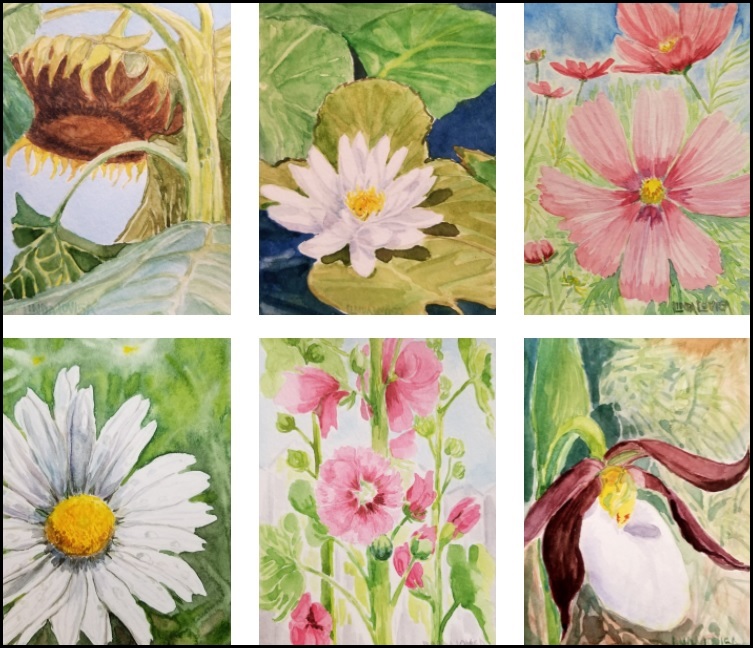 Sarah Parsons – Art Cards & Prints
Sarah Parsons lives in Kelowna, British Columbia. Sarah's recent painting style involves a love affair with acrylic and mixed media on wood. The beautiful swirling landscapes of the Okanagan valet are a great inspiration for Sarah's paintings and drawings. Many of her paintings depict animal characters with a special  fondness for pigs. Sarah is a passionate friend to the animals and aspired to promote cruelty free living through our annual event.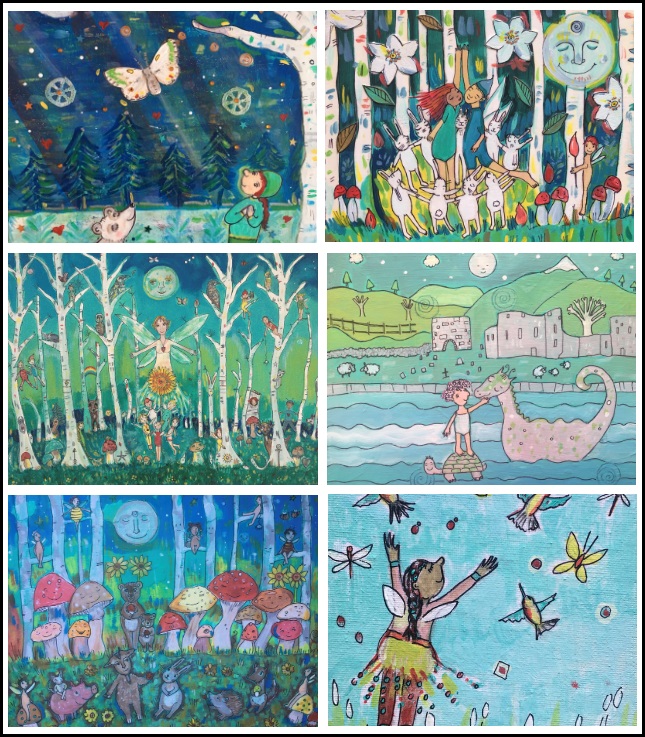 Holly Roy – Jewelry
Many years ago I studied art and silversmithing at the Norwich School of art in England. I moved to Canada 18 years ago and have been working on making beautiful silver jewelry from my own studio ever since. Prior to moving to Kelowna from Powell River a year ago, I sold hundreds of my original creations at many galleries and fairs along the west coast. All my creations are of my own design and made in sterling silver with semi-precious stones.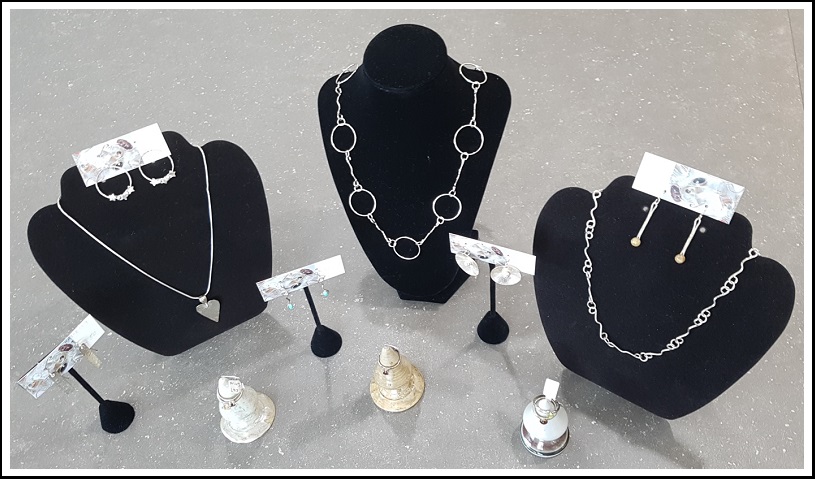 Janice Sich – Art Cards
My relationships with landscapes are intimate and comforting and hopefully invoke similar feelings in the viewer. The painting process relies on honing my observation skills, drawing me closer to nature, colour, light, shadow, it affirms my individuality while reflecting on the past though memories of a place memories of emotions and tactile experiences it anchors me to the present and at the same time it connects me to life through immediate and reflective study.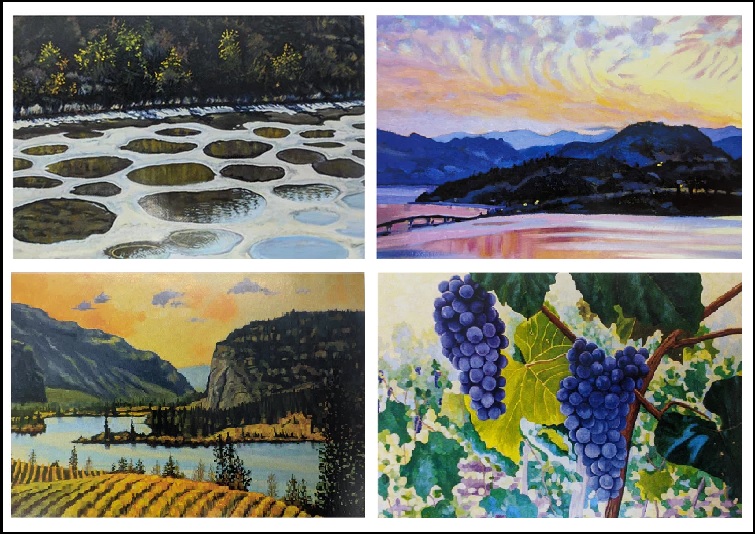 Greg Reely – Art Cards
Greg Reely is a fine art photographer from Osoyoos, BC. He brings the beauty and drama of landscapes and abstracts to life on film and digital mediums. Since moving from Vancouver in 2009, he has returned to film photography and experimenting with multiple exposure techniques to create some very unique pieces. Moving to the Okanagan has inspired a renewed passion for landscapes.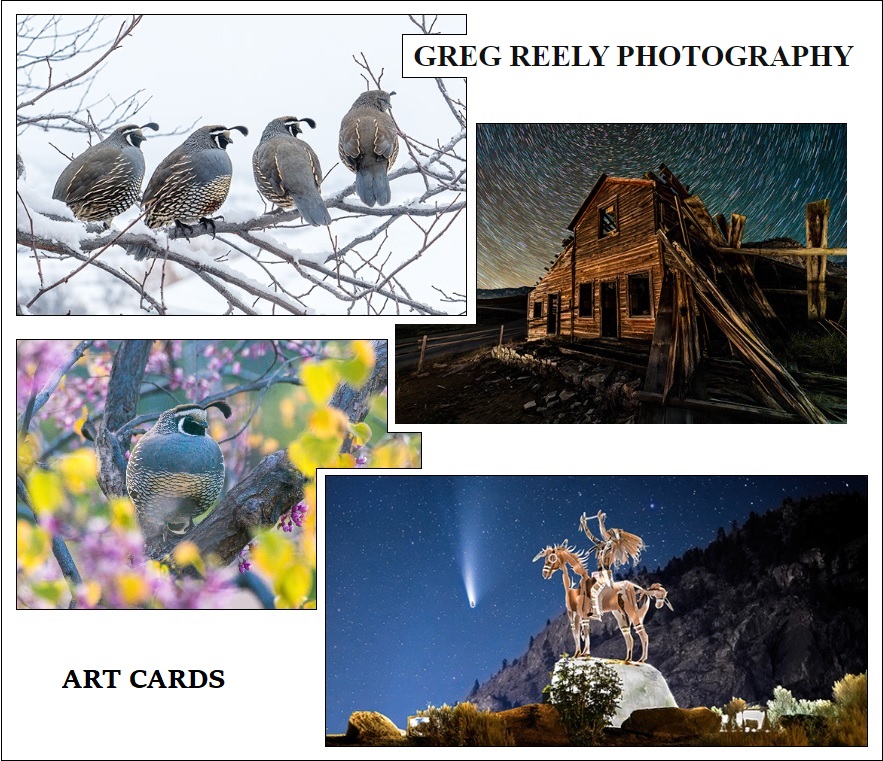 Val Thompson – Original Paintings
I love the outdoors. My paintings are a visual journal of my adventures. They reflect the places I have been and the beauty I have seen. I am drawn by the light, colour, and movement in the subjects and scenes that I have chosen. I have been creating art since my childhood.  My hope is that my art will inspire others to create their own works of art.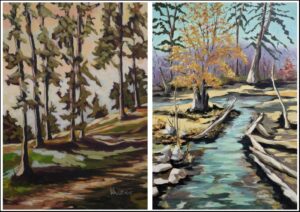 Don Turigan – Metal Works
Don Turigan is a retired Peachland welder and horseman who fabricates used horseshoes into useful and decorative objects in a variety of unique designs.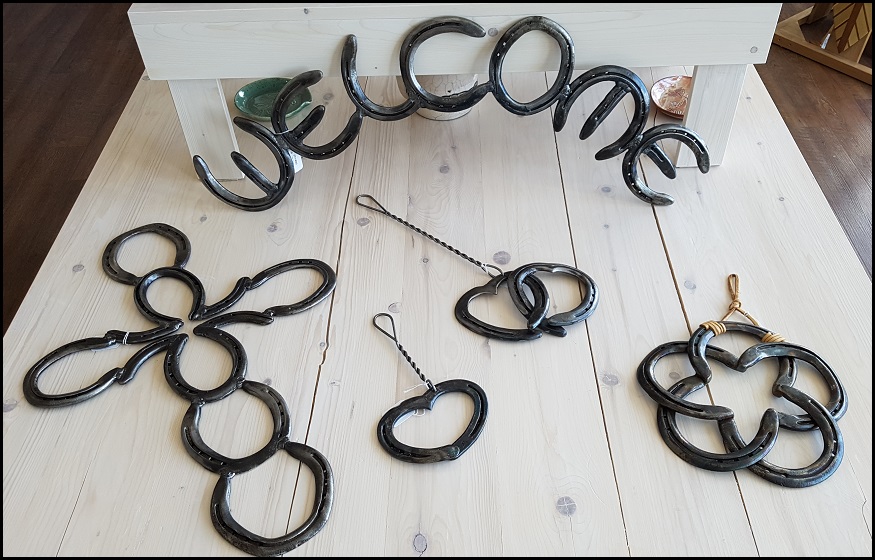 Lynne Webster – Paint, Glass and Wood
My name is Lynne Webster. What started with Christina Lake Stained Glass studio has now blossomed into a variety of Fused Glass, Decoupage, Resin, Alcohol inks and Acrylic creations. With over 20 years of learning and creating I am always looking for new ways to express  my love for what I do.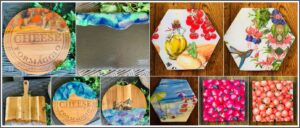 Jenny Wright – Paintings
One of my favorite themes has been boats. With a pallet of blues and greens I have experimented with various approaches to water. My hope is that the viewer will feel the wind, waves, or gentle stillness as they grew drown into experiencing each painting. I am an active member of the federation of Canadian artists and a founding member of the brushstrokes club in West Kelowna.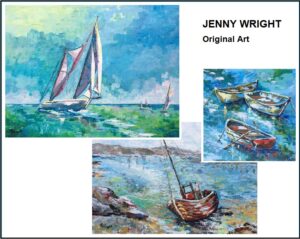 Randall Young – Art Cards & Prints
Randy lives and paints in Okanagan Falls, BC, Canada. Randy's always had a keen but varied interest in the arts with music, ceramics, woodcarving, painting, and lutherie having captivated his attention at different times. After an early career as a musician Randy turned his artistic attention to visual art when he enrolled at the Alberta College of Art and Design. His major was in visual communications which lead him to a twenty year career as a graphic artist illustrator. He's now pursuing more personal expression and exploration of the world around him through oil and acrylic painting and is discovering his artistic voice painting anything that inspires him.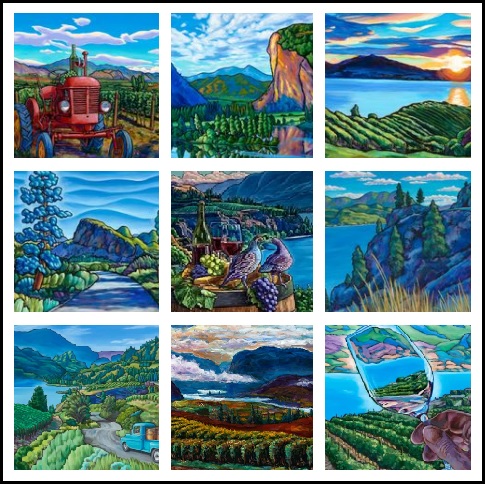 We carry a vast array of Visit Peachland Branded items…
 Hoodies, T-Shirts, Kids T-Shirts & Onesies, Mugs, Key Chains, Stickers, Fridge Magnets and more.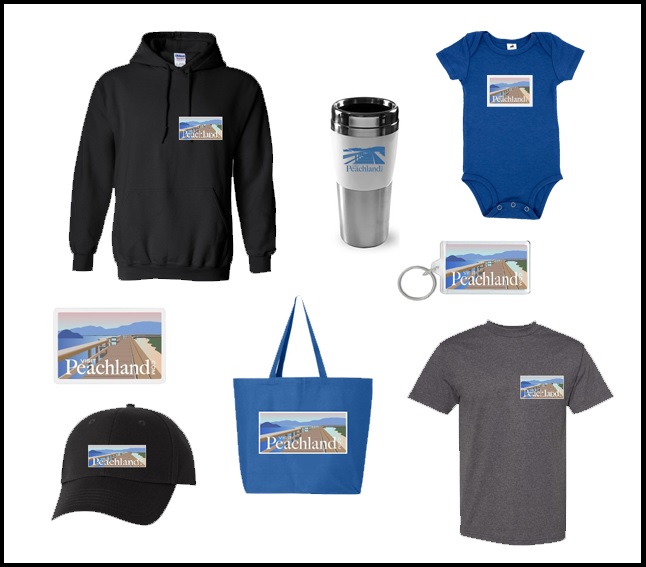 Other Items of Local Interest
We  also carry many diverse books of local Interests…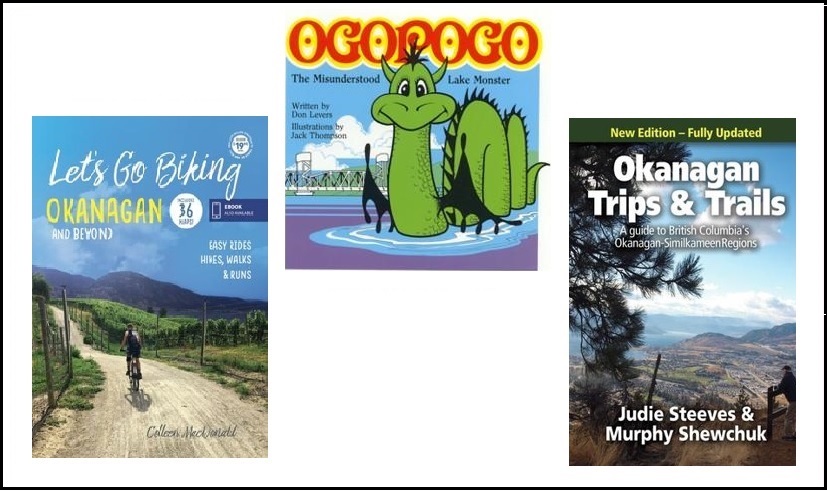 Peachy-keen to learn your ABCs? This adorable book allows you to discover the town of Peachland where life really is as sweet as it sounds! Children will love finding the hidden peach on every colourful page. This book is just peachy and sure to sweeten any reading time!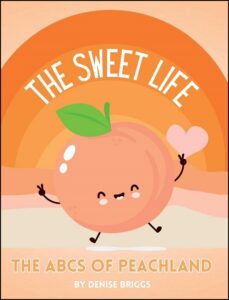 Finally, food that is healthy and scrumptious and supports a more humane, healthier lifestyle and a sustainable planet