Filming in Peachland this September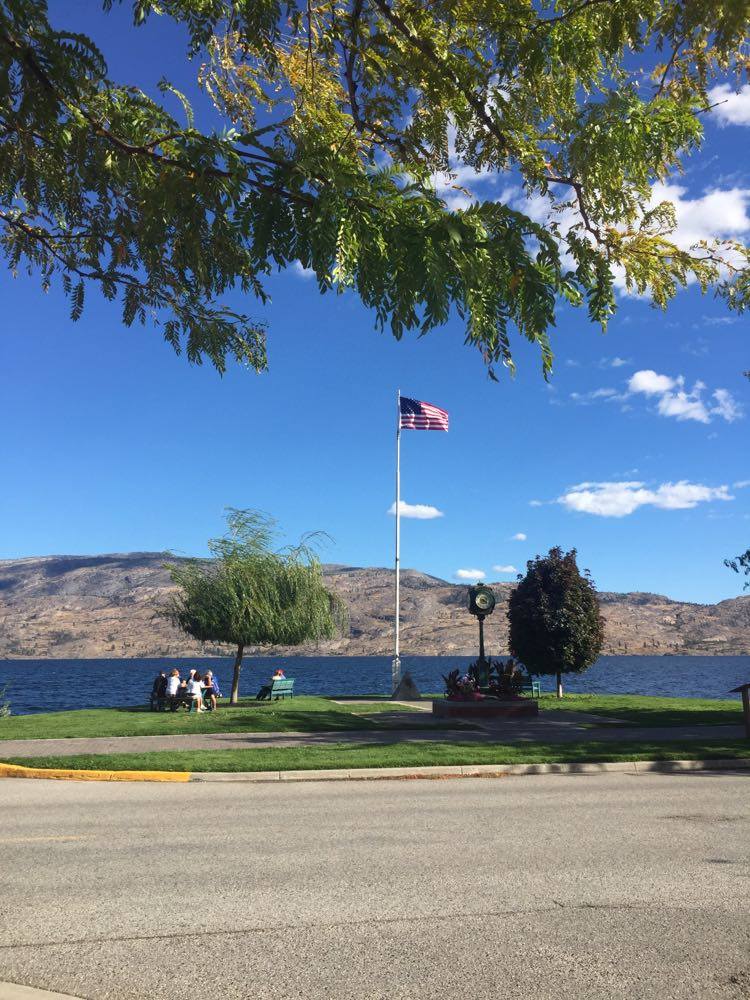 September 3rd, 2020
Don't be surprised if you see cast, crew, cameras, and an American flag or two in Peachland. Filming is taking place for an upcoming Hallmark Movie, Romance at Crystal Cove, set in a small coastal town in USA. Canadian flags have been temporarily replaced by American flags while filming is being done.  Please be mindful of crews as filming is taking place and keep your distance. Film crews are following Covid-19 regulations. The following filming schedule is from an article in the Peachland View by Joanne Layh:
In a Notice of Filming sent to neighbours of Heritage Park, a schedule of approximate times and events was released:
Wednesday, Sept. 2 – preparation of the area
7 a.m. – 7 p.m.
• The set decoration crew began setting up in Heritage Park Wednesday afternoon, prepping the area at the pier, boardwalk and park area.
• Main trucks will arrive in Peachland and park in a private lot.
Thursday, Sept. 3 
7 a.m. – 8 a.m.
• Work trucks will arrive in the neighbourhood and will park in the downtown area near the filming area.
7 a.m. – 10 p.m.
• Filming scenes within Heritage Park in several areas of the east side of the park across the street from the museum to 4th Street as the area of impact. Pedestrian traffic may be impacted with short delays.
• The park near the playground will have cast members as vendors with tents as part of the scenes being filmed.
Friday, Sept. 4:
• 9 a.m. – 12 a.m.
• Filming continues in the same area. The boardwalk and pier are the areas of focus.
• 12 p.m. – 1 a.m.
• Crew quietly packs up and trucks leave the neighbourhood and return to the main truck parking lot.